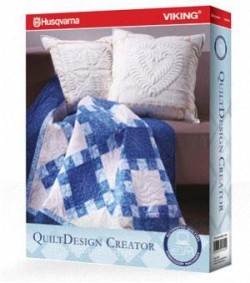 General Information 5D QUILTDESIGN CREATOR
This software will inspire you to finish those quilt tops.
Designs can be used on automated quilters and embroidery machines.  You can also print out templates to use for free motion.
The software is perfect to create quilt designs.  It is "sew" easy to use.  There are only three main screens and you can automatically create quilt blocks with the step-by-step wizards.
AND
This software comes complete and is a standalone package.