Quilt design software is a perfect way to spark your imagination.  The lessons are a great way to learn the software.  These lessons, tips and techniques are for EQ7.  However, some will also work with  EQ6 and EQ 5.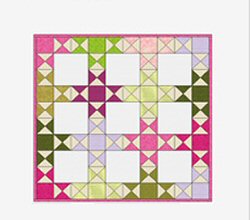 Ohio Star Block Free Lesson from Electric Quilt
Learn how to make pieced sashes using the Ohio Star Pattern.  Included in this tutorial is how to draw your own sash blocks.